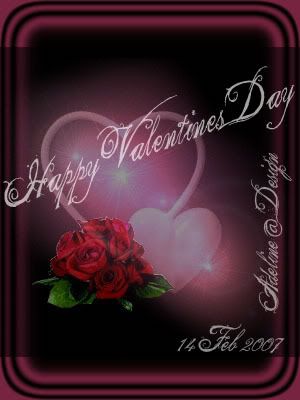 Wishing everyone a Happy Valentines Day!~ I hope everyone have a great day today with your love ones. And no it doesn't mean it is only with your boyfriend or girlfriend. Eventually with family, friends... anyone you love at all. May today bring more love to everyone.
Valentines Day doesn't mean you have to shower the person you love with roses, chocolates or gifts... Just by telling the person you love them is really a VERY big thought. So tell everyone around you, you love them. Spread the love, give love and be love

.
I LOVE YOU ALL!
Now will you love me back?

Take cares everyone and be well. Happy Valentines Day once again. Smile always.


ATB ~ Fields Of Love