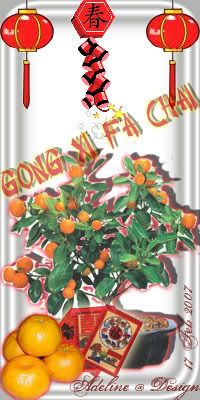 Today will be the day where all family members come together for a dinner. Hope everyone have a good reunion dinner tonight. I know I will because my aunty, cousin will be here and a really cute nephew running about the house, haha I would love the night. I am still anticipating for it now. Only fallback is that, my second sister and family wouldn't be here like every year. Else the house would be filled with delights

. But for now, this will do. I am content.
Well since I know I will be really busy this week, assignments, exams to study for... I shall make my wishes to everyone today and in advance.
Get more ang pows and make sure not to forget to spend me a meal

.


ATB ~ Dedicated