Hi good day everyone. Just updating on the happenings in my life (Which isn't happening

).
I am currently very addicted to animes. Then again when was I never

? My friend have got me into two newly found Anime named Inukami! and Ouran High School Host Club. Is anyone out there as crazy over Anime as me? If so, you should check this two out for DAMN, it is addictive

.
Inukami! is about inukami (dog gods) that can transform into human form which have worked with a clan of humans, the inukamitsukai (dog gods tamers) to exterminate the various spirits and demons that prey upon the world. They exist even now…
Inukami! is a simple anime about a boy and his Inukami. Plus the Inukami also happens to be a hot girl... Together, they fight evil, and... okay, I guess this isn't really a "simple" anime. Apparently, Kawahira Keita is an Inukami tamer. Inukami are dog gods that are super strong and fight evil! Anyway, his is a hot girl by the name of Youko. Though Keita is supposedly the master, Youko seems to have complete control over him.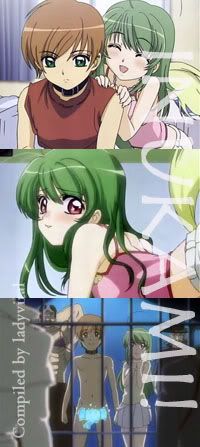 This anime consist much around Youko (Inukami) and Keita (Inukamitsukai)… an obvious of a good relationship to begin between them. Before I go on spoiling more of the fun, download it and watch it. Got to watch it to enjoy it!
As for Ouran High School Host Club (I get addictive to this more than Inukami!

, maybe because of the obvious cheesy love emotions in it

.
Anyway summary of the 1st Anime;
Ouran High School Host Club is about Haruhi Fujioka is a scholarship student at Ouran High School, just looking for a place to study. In her search, she stumbles across Music Room 3, which forever changes the course of her life. Why? Because there she meets the Host Club. But she ends up breaking a vase worth 8,000,000 yen, and in return, has to work as the Host Club's dog. None of them realize she is a girl (except for Kyoya).
Later on, the members discover Haruhi's appeal behind her large glasses and messy hair. So, to pay off her debt, she becomes a Host Club member instead. Her natural charm is a big hit with the clients, except for one in particular. Ayanokoji is jealous of Tamaki's attention to the newest Host Club member. She is cold to Haruhi, and even throws Haruhi's things into the pond. But her behavior isn't tolerated for long when Haruhi figures out that she's jealous, and Ayanokoji throws a fit in the hopes that Haruhi will be kicked out of the club.
The twins just pour two pitchers of water on her, though. Tamaki has seen beyond her beauty and knows that she has been secretly bullying Haruhi. Ayanokoji is forever banned from the club and runs out in tears. Tamaki says he looks forward to seeing Haruhi's progress in the club. Kyoya gives Haruhi a new uniform to change into since she got wet when the twins poured water on Ayanokoji. Tamaki walks in to give Haruhi a towel and it is then that he realizes she is a girl. He is the last one to notice since the others had figured it out through the course of her stay. Haruhi isn't one to care about gender labels, so she was okay with the senpais thinking she was a guy. She also says it's not too bad to be a host and listening to the girls talk. In the end, Haruhi looks on her future as a host with a smile (for now

).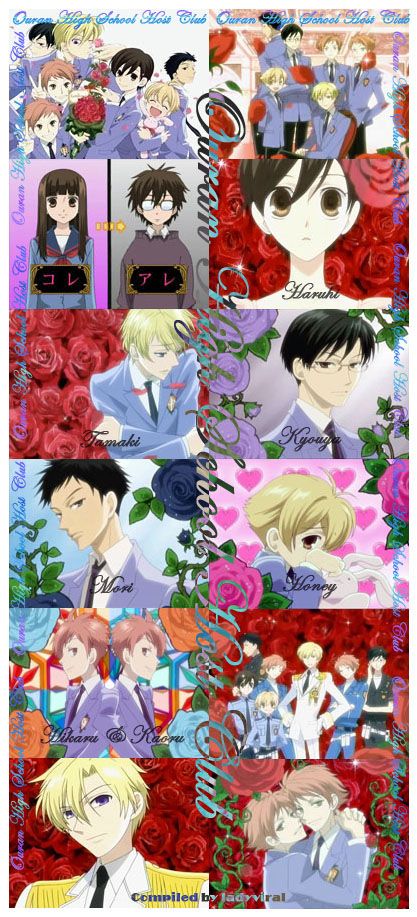 Of course the obvious cheesy love emotions pouring out by Tamaki-kun and Haruhi-chan is another gimmick that caught me addicted to it

.
Download, watch and enjoy it.

Well, that's about all of me lately. I shall bid good bye for now. Have a great evening and of course if I don't manage to blog by then, Happy National Day!


6ixth Sense ~ Hikayat Cinta