Supposedly I am to do my assignment. Well, I got lazy again

. Head spinning, mind restless… not knowing what to do. I stared at my assignment for 10mins… blank… take a little walk downstairs for water, came up back, looked at my assignment again… blank…

BLANK!


I am doomed…

DOOMED

I say!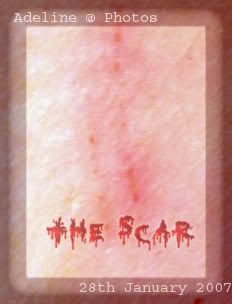 My itchy fingers keep playing and scratching my scar that I have on my shoulder. It got redder than before now. I swear… if I go on staring at my assignment… the scar would start bleeding

. The picture looks dull of redness… Must be all the editing causing it to look un-red

.

Well, I ought to get back to my assignment…

Great and I am starting to feel really sleepy… I should never mess with my own head…

DISTRACTED!



It is time for me to sign off now, and make haste to work on my assignment.


Mike Shiver & Elevation ~ Hurricane