I got the pictures from Chloe of her birthday celebration from Caren. Not much but here are the ones I compiled.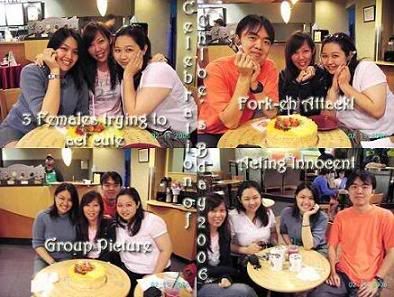 What ya think? All of us trying to be cute.

Thank you Caren for sending me them. Appreciate them...
And Chloe... tsk tsk...

take you ages to get online to send to us.
Anyhow, here we go... just to show off more of this pictures. I know it is outdated. Not like I got a choice

. Time to head to bed! Night all!


PeterPan feat Chrisye ~ Menunggumu